It is the era where products vie for attention in a crowded marketplace, and packaging has transcended mere functionality to become a powerful tool for brand differentiation and consumer engagement. Welcome to our guide, where we dig into the enchanting world of fragrance packaging and the role of packaging engineers in transforming aromas into eye-pleasing products.
Fragrance packaging isn't just about enclosing a product; it's about framing an immersive experience that reverberates with consumers on numerous sensory levels. In an era where first appearances matter more than ever, the packaging of fragrances has developed into an art form that integrates aesthetics, innovation, and sustainability.
At the heart of this transformation, packaging engineers—visionaries are bridging the gap between artistry and functionality. They are the architects of fragrant packaging solutions, not only protecting the precious elixirs within but also eliciting emotions, telling stories, and reflecting brand values through their solutions.
Whether you're a fragrance enthusiast, a brand offering top fragrances in the market, or simply curious about the beauty of packaging, our guide promises to satisfy your cravings.
Importance of Fragrance Packaging: How It Charms Consumers?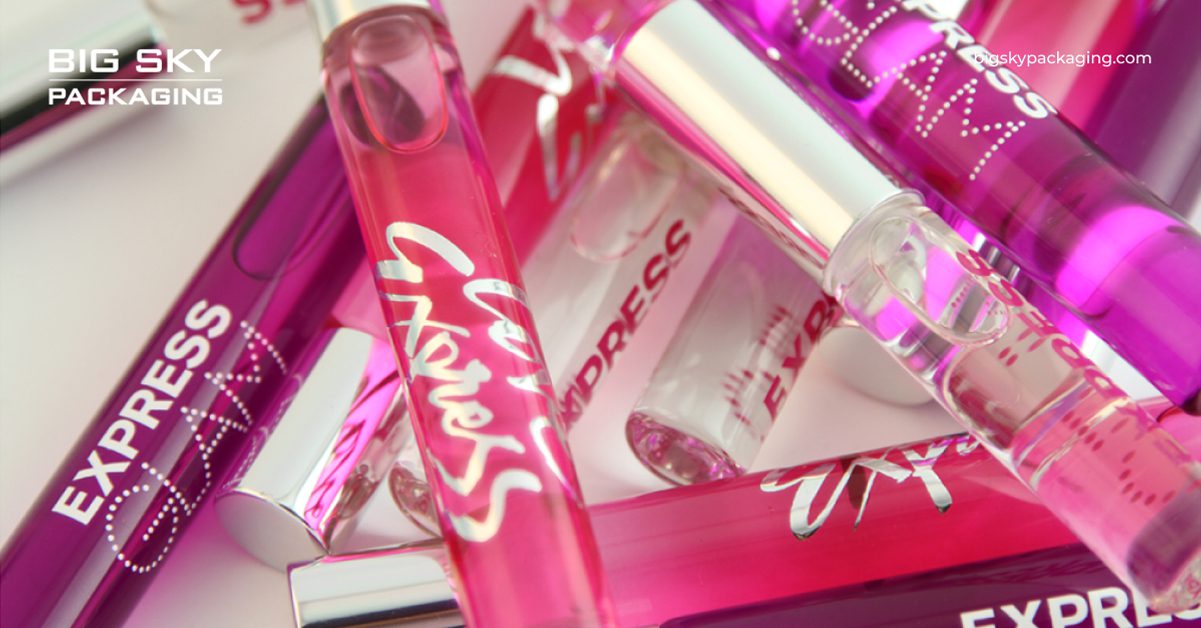 Packaging transcends its utilitarian function to become a brand ambassador for every fragrance bottle. Yes, it's a vital element that crafts the first impression and forges a profound connection with consumers.
Aesthetics and design are the cornerstones of fragrance packaging, with colors, shapes, typography, and graphics meticulously chosen to encapsulate the essence of the scent. The packaging evokes emotions and memories, embodying the brand's personality and resonating with it.
Besides, materials and finishes are carefully chosen to impart a premium appeal. Glass, with its tactile sophistication, often takes center stage, adorned with intricate detailing or embossed branding. Soft-touch finishes and elegant ribbons provide a sensuous touch, enhancing the overall luxury experience.
Fragrance packaging, when masterfully executed, transforms a product into an attractive thing on the shelf. It invites customers to explore the fragrance within, while immersing themselves in the captivating world of the brand. In this scented symphony, packaging engineers develop an experience that leaves an indelible imprint in the hearts and minds of consumers.
Thus, the importance of fragrance packaging extends beyond protection; it profoundly influences consumers' purchasing decisions, guiding them towards products that not only smell delightful but also delight the senses through their packaging.

How does Fragrance Packaging Benefit Businesses?
Packaging is not just a vessel; it is a powerful tool that shapes the success of brands and the fragrance industry is no different. Here's how packaging benefits the businesses:
1. Brand Identity and Recognition: Packaging showcases a brand's identity. It visually communicates brand values, heritage, and uniqueness. Well-designed packaging makes it easier to recognize and remember the brand even among so many other products.
2. Consumer Attraction: Fragrance packaging is the first sensory experience customers have with a product. Eye-catching, elegant packaging piques curiosity and draws consumers in, encouraging them to explore and engage with the fragrance.
3. Emotional Connection: Packaging can evoke emotions and establish an emotional connection with consumers. The design, color, and materials chosen can elicit specific feelings or associations, deepening the bond between the brand and its customers.
4. Protection and Preservation: Fragrances are delicate and sensitive to light, heat, and air. Packaging serves as a protective shield, preserving the fragrance's integrity and quality. It ensures that the product remains in pristine condition from production to the moment of use.
5. Differentiation: In a competitive market, packaging sets brands apart. Unique and creative packaging designs make fragrances stand out on crowded shelves, helping businesses differentiate themselves from competitors.
6. Marketing and Storytelling: Packaging is a storytelling medium. It provides an opportunity to narrate the brand's story, the inspiration behind the fragrance, and the journey it represents. This narrative adds depth and meaning to the product, making it more enticing to consumers.
7. Consumer Experience: The unboxing experience matters. Well-crafted packaging enhances the overall user experience. It creates anticipation, delight, and a sense of luxury, leaving a positive impression that consumers are likely to share and remember.
8. Sustainability and Ethics: Environmentally conscious consumers seek brands that align with their values. Sustainable packaging demonstrates a brand's commitment to ethics and sustainability, appealing to a growing segment of the market.
9. Retail and Display: Packaging is a crucial factor in retail environments. It must be designed to fit on shelves, display effectively, and facilitate easy handling by both consumers and retail staff.
10. Competitive Advantage: Ultimately, effective packaging contributes to a competitive advantage. It can drive sales, build brand loyalty, and position a fragrance brand as an industry leader.
Tailoring Fragrance Packaging to Your Brand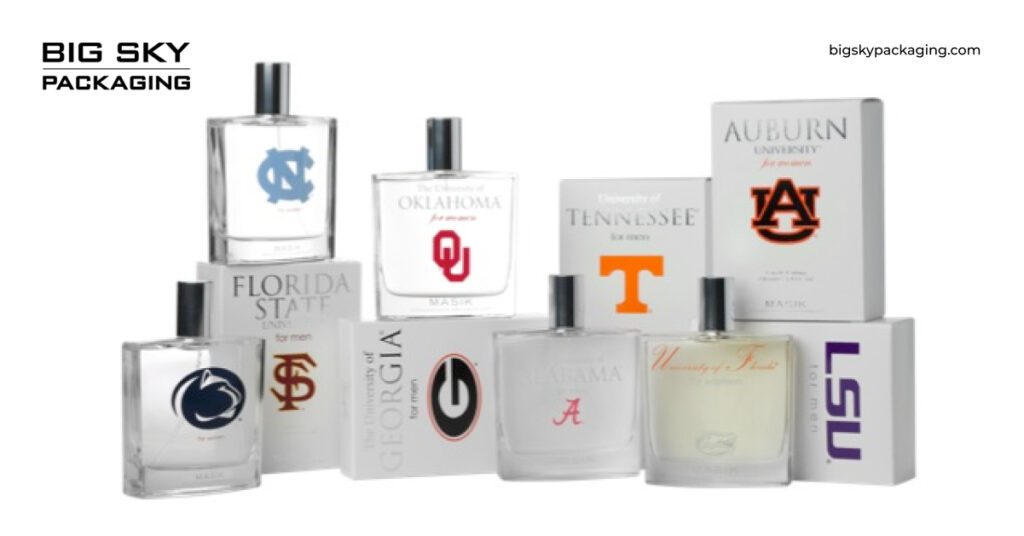 Customizing fragrance packaging is not just an option nowadays; but a strategic imperative. Here, we explore the art of aligning fragrance packaging with your brand identity, with a particular focus on the pivotal role of packaging engineers.
– Understanding Your Brand Identity
Packaging engineers play the role of brand whisperers here. They delve deep into the soul of your brand, deciphering its personality, values, and aspirations, and then craft packaging that resonates on a profound level with your target audience. Whether your brand exudes modernity, tradition, luxury, or minimalism, packaging engineers ensure that every element of your packaging echoes your unique identity.
– Offering Customization Options for Unique Branding
Customization is the linchpin of fragrance packaging. Packaging engineers offer a plethora of options, from selecting materials that exude luxury to designing unique shapes and finishes that set your brand apart. Embossed logos, textured surfaces, and innovative closures are just a few of the customization options that packaging engineers can orchestrate to ensure that your fragrance packaging aligns perfectly with your brand's narrative.
In the world of fragrances, packaging is your brand's signature. With packaging engineers as your guiding hands, you can harmonize the essence of your brand with the sensory experience of your fragrance packaging, creating a lasting impression and forging a deep emotional connection with your customers.
– Environmental Sustainability in Fragrance Packaging
Environmental sustainability has become an indispensable pillar in the world of fragrance packaging, aligning the essence of luxury with a conscientious commitment to our planet. As consumers increasingly prioritize eco-conscious choices, the fragrance industry recognizes the growing importance of sustainable packaging. This paradigm shift has ushered in innovative materials and practices, transforming the packaging landscape.
Sustainable materials like recycled glass, biodegradable plastics, and responsibly sourced wood have replaced conventional options, reducing the carbon footprint of fragrance packaging. Practices such as minimalistic design, source reduction, and improved recyclability further diminish environmental impact. However, this shift towards sustainability does not come at the expense of luxury.
Packaging engineers work meticulously to strike a harmonious balance, ensuring that sustainable fragrance packaging retains its opulent allure. They blend elegant finishes, intricate detailing, and unique customization options that appeal to discerning consumers while upholding eco-friendly principles.
In all, fragrance packaging not only preserves the treasures it holds but also conserves the beauty of our planet. It is a testament to how luxury and sustainability can coexist, proving that fragrance packaging can be a work of art that indulges the senses while nurturing the environment.
Fragrance Packaging Trends 2023: Future of Fragrance Packaging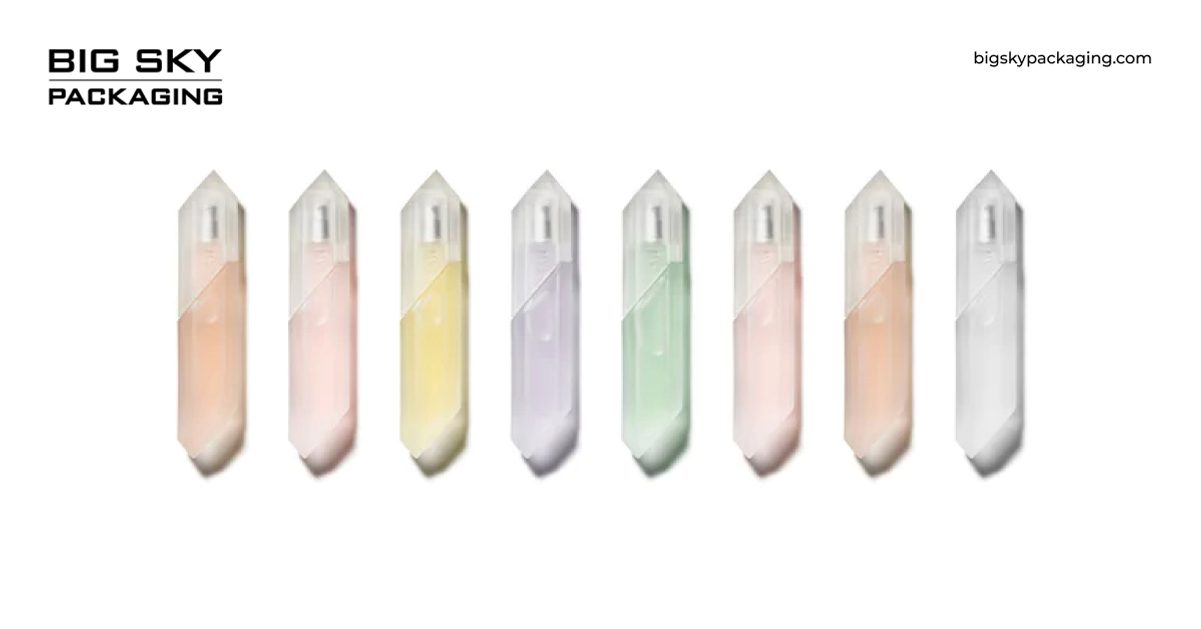 In the world of fragrance packaging, 2023 is poised to usher in a new era of innovation and consumer-centric design. As the fragrance industry continues to evolve, packaging is a symbol of sustainability and modernization. Here's a glimpse into the future of fragrance packaging:
Sustainability Takes Center Stage: Environmental consciousness is driving the fragrance industry towards eco-friendly packaging solutions. Expect to see an increased use of recyclable, biodegradable materials, and a growing emphasis on reduced packaging waste.
Smart Packaging: The integration of technology into fragrance packaging is set to deepen. Smart packaging will provide real-time information about the fragrance, engage customers through augmented reality experiences, and even offer personalized scent recommendations.
Minimalist Luxury: Clean, minimalist designs will continue to flourish. Brands will opt for understated elegance, allowing the fragrance itself to shine. Simple, premium materials and muted color palettes will convey a sense of timeless luxury.
Personalization and Limited Editions: Brands will embrace personalization, enabling customers to customize their fragrance bottles and packaging. Limited-edition releases with unique packaging designs will foster exclusivity and desirability.
Sensory Experiences: Fragrance packaging will engage multiple senses, creating a holistic experience. Tactile textures, interactive elements, and packaging that emits subtle fragrances upon touch will become more prevalent.
Inclusivity and Diversity: Packaging will increasingly reflect the diverse world we live in. Brands will celebrate inclusivity by featuring a wide range of models and representations on their packaging.
Sustainable Production: Beyond materials, sustainable practices in the production process will gain momentum. Brands will prioritize energy efficiency, responsible sourcing, and reduced carbon footprints.
Collaborating with Packaging Engineers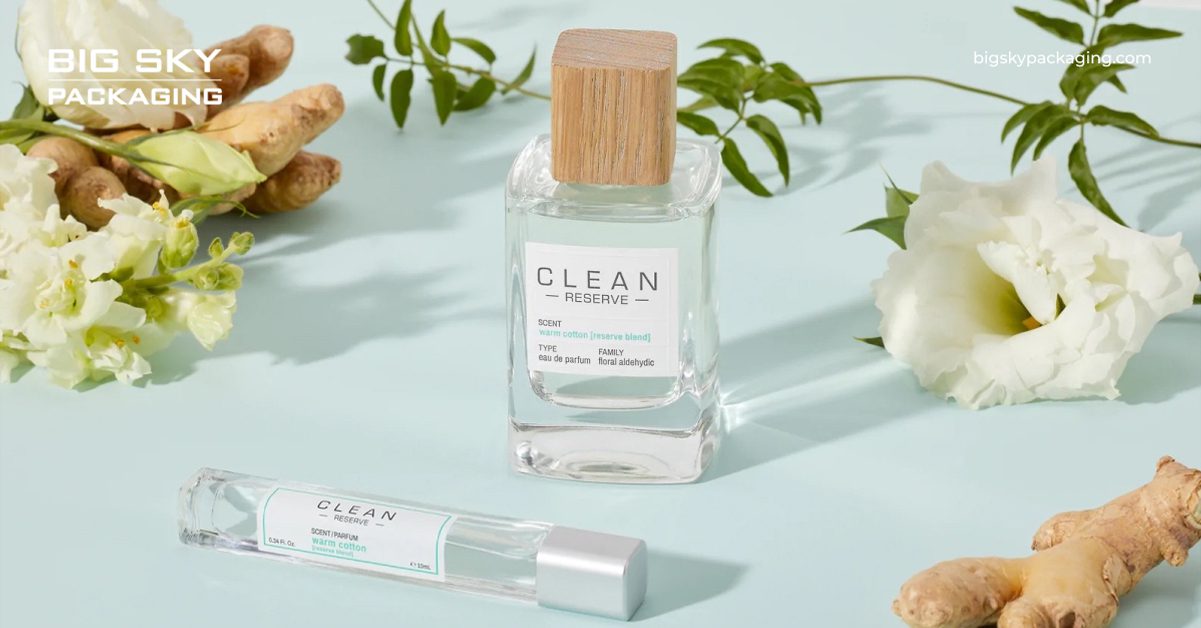 Packaging engineers are the architects who ensure that every bottle, box, and closure not only showcases the fragrance but also safeguards its integrity. They harness their expertise to navigate the delicate balance between elegance and functionality, ensuring that the packaging not only captivates the eye but also enhances the overall user experience.
Their involvement begins with understanding the unique requirements of fragrances, such as preserving scent integrity and protecting against external elements. Collaboratively, they work hand in hand with brand designers to transform creative visions into tangible, manufacturable solutions. Through prototyping and testing, they fine-tune every aspect, from the ergonomics of a bottle's grip to the efficiency of closures.
In this collaborative partnership, packaging engineers become the guardians of quality, ensuring that the fragrance packaging not only meets industry standards but also surpasses them. Their expertise ultimately guarantees that the fragrance reaches the consumer in pristine condition, preserving its essence and allure. For fragrance brands seeking to create packaging that is as exceptional as their scents, a partnership with packaging engineers is an indispensable element of success.
Key Factors To Consider While Designing Fragrance Packaging Solutions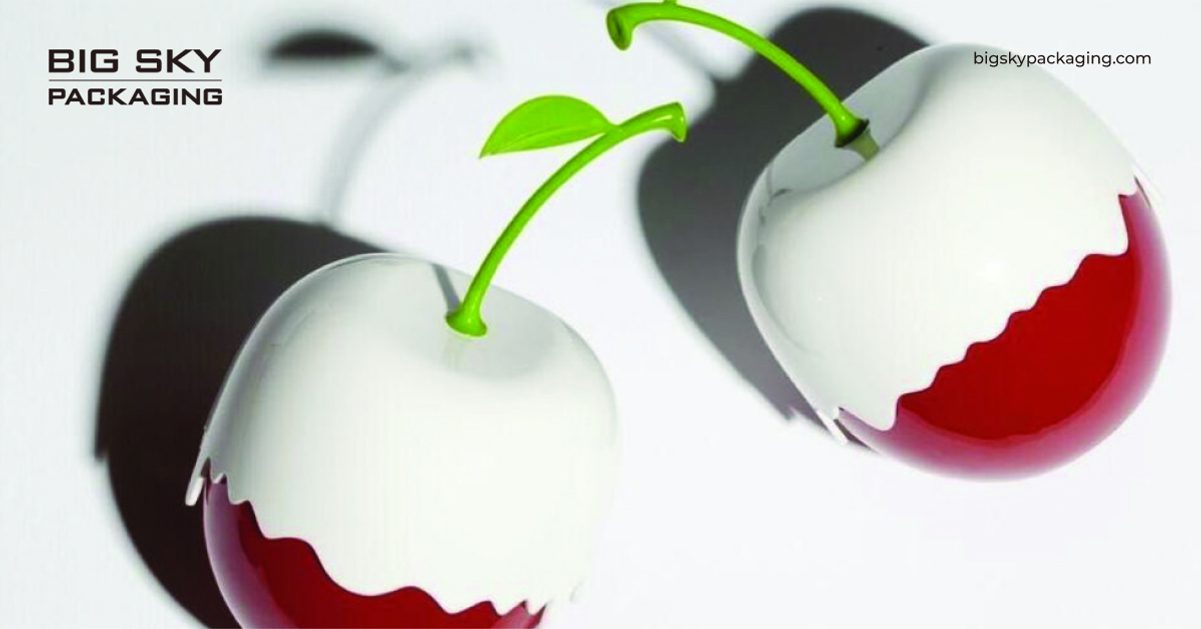 Designing fragrance packaging solutions is a nuanced art that marries aesthetics with functionality to create a captivating experience for users. Key considerations are paramount in this process:
Brand Identity: The packaging should align seamlessly with your brand's image, values, and target audience, establishing a strong connection that reinforces brand recognition.
Aesthetics: Striking a balance between elegance and uniqueness is crucial. Design elements, color schemes, and finishes should resonate with the fragrance's character and target demographic.
Materials: Choosing the right materials is essential as they must be durable, attractive, able to protect against external factors, and environmentally sustainable.
Sustainability: Embracing eco-friendly practices is increasingly vital. Sustainable packaging not only reflects social responsibility but also aligns with consumer preferences.
Functionality: Packaging should be user-friendly, making it easy to open, close, and handle. It should also safeguard the fragrance from exposure to light and air, preserving its quality.
Regulatory Compliance: Be aware of packaging regulations and ensure compliance. Packaging materials must meet safety and labeling requirements, particularly for international markets.
Cost-Efficiency: Balancing design aspirations with production costs is crucial. Strive for cost-effective solutions without compromising quality or brand perception.
Innovation: Stay abreast of industry trends and technological advancements to incorporate innovative features such as smart packaging or interactive elements.
User Experience: Consider the entire customer journey, from unboxing to disposal. A positive and memorable user experience can enhance brand loyalty.
Testing and Prototyping: Extensive testing and prototyping are essential to ensure that the packaging meets quality standards and resonates with consumers.
Selecting the Right Packaging Partner for Fragrance Packaging
Finding one perfect packaging partner for fragrance packaging is a critical decision to make that can profoundly impact a brand's success. Several key factors should be carefully considered when making this choice:
Expertise and Experience: Look for a packaging partner with a proven track record in the fragrance industry. Their experience should encompass designing and producing packaging solutions that go well with the brand's needs.
Quality Assurance: Quality is paramount in fragrance packaging. Ensure that the partner adheres to stringent quality control standards, with a focus on preserving the fragrance's integrity and presentation.
Innovation & Technology: A forward-thinking partner should stay updated with the latest packaging trends and technologies. Their ability to integrate innovation, such as smart packaging or sustainable materials, can set your brand apart.
Customization Capabilities: Fragrance packaging often demands customization to reflect brand identity. Ensure the partner can tailor designs, materials, and finishes to meet your brand's unique requirements.
Sustainability Commitment: Choosing a partner who is committed to sustainability. Make sure they use eco-friendly materials and put efforts into reducing waste throughout the production process.
Cost Efficiency: Balance the budget without compromising quality. Seek partners who can provide cost-effective solutions that align with your financial objectives.
Collaborative Approach: Effective communication and collaboration are essential. A partner who listens to your vision provides insights, and engages in a transparent, cooperative manner is invaluable.
Supply Chain Reliability: Ensure the partner has a robust supply chain and can meet production timelines consistently. Reliable logistics and distribution capabilities are vital to prevent delays in delivering products to market.
References and Reviews: Check for references and read reviews from other clients to gain insights into the partner's performance, reliability, and reputation.
Long-term Relationship: Consider the potential for a long-term partnership. A packaging partner who understands your brand's evolution and growth plans can provide enduring value.

Elevate Your Fragrance Packaging with Unrivaled Excellence…
Experience the epitome of fragrance packaging innovation with BIG SKY PACKAGING, where our seasoned packaging engineers are poised to infuse artistry into every package we develop. Whether you aspire to elevate your existing packaging or conceive a captivating new masterpiece, our experts promise a harmonious blend of aesthetics, functionality, and cost-effectiveness. As a leader in the industry, we are steadfastly committed to sustainability and environmental responsibility, crafting packaging that not only embellishes your fragrances but also amplifies your brand's essence.
Some of Our Works:
– Scent Beauty
At BIG SKY PACKAGING, we proudly collaborated with Scent Beauty to craft a private-label fragrance and skincare brand exclusively for Amazon. Our dedicated efforts included working closely with Amazon's development team to create and develop ESSCENTIALS. From crafting unique glass designs and custom anodized caps to precision-engineered pumps and eco-friendly paperboard retail packaging, our team ensured the timely delivery of high-quality components.
– Kim Kardashian Fragrance
For over a year, BIG SKY PACKAGING collaborated closely with the KKW Fragrance team to craft packaging that not only embodies the brand's essence but also evokes personal memories and inspiration. We meticulously designed 100% custom fragrance glass and closures, each featuring unique facets carefully engineered to seamlessly work together, conveying a message of clarity and rejuvenation.
These represent just a glimpse of the esteemed brands we've collaborated with. Although, these partnerships have been instrumental in our journey to enhance our expertise and perfect our top-tier packaging solutions, enabling us to cater to the unique needs of more fragrance businesses like yours.
So, let's create unboxing moments for your customers that will stay with them, enriching the legacy of your fragrances.
With BIG SKY PACKAGING as your trusted partner, the future of fragrance packaging is bound to be an aromatic symphony of luxury, innovation, and eco-consciousness.