As the curtains rise on the stage of product launches, one thing takes center stage – innovative and aesthetically pleasing packaging. Yes, it's the exterior of the product, the first glimpse on the shelf, that tempts consumers into the world of beauty.
Therefore, any brand introducing a new range requires readily available packaging to enter the market.
One such brand Bluemercury, renowned for its exquisite skincare offerings, has taken a bold stride with the launch of its own color cosmetics line – Cerulean 6. This expansion not only signifies Bluemercury's commitment to delivering exceptional makeup products but also establishes new benchmarks for clean and responsible cosmetics.
We at BIG SKY PACKAGING played a pivotal role in bringing Cerulean 6 to life. Working intimately on the development of this color cosmetic line, we artfully combined both stock and custom primary and secondary packaging components, crafting a collection that exudes sophistication and charm.

Historical Collaboration: From 8 SKUs to 500+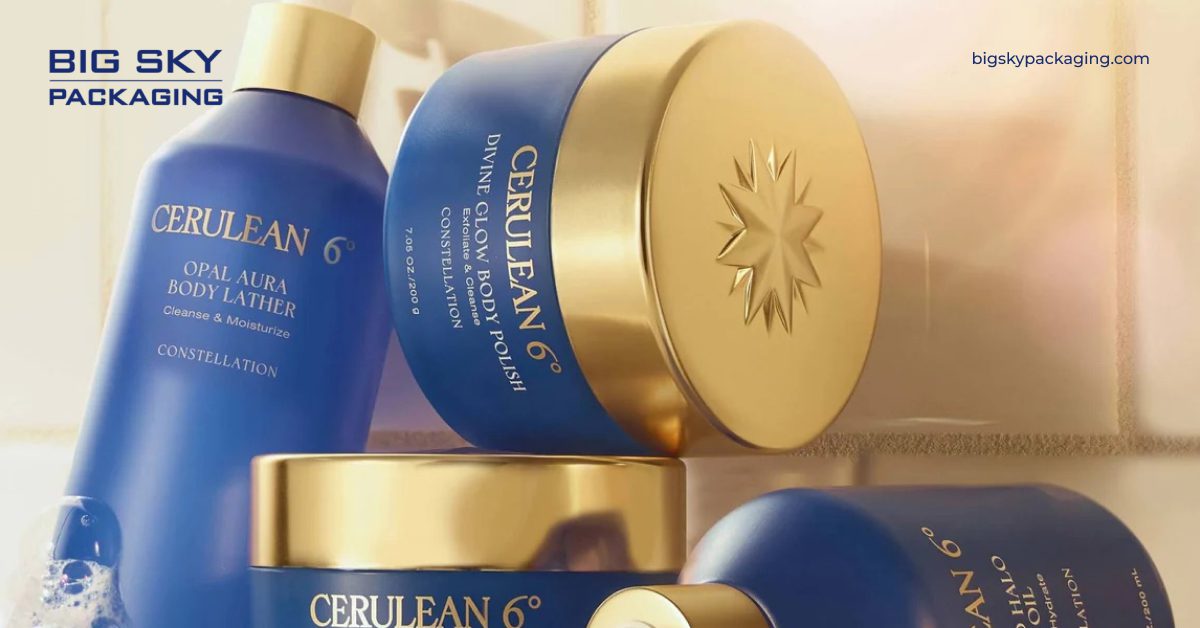 The partnership between Bluemercury and BIG SKY PACKAGING began in 2011, marking the genesis of a collaboration that would shape the landscape of beauty packaging. At the outset, BIG SKY PACKAGING engaged with Bluemercury in the development of custom and customized stock packaging for M-61, Lune+Aster, and most recently Cerulean 6. This initial collaboration involved 8 SKUs, and little did they know that it would turn into a portfolio exceeding 500 SKUs over the next decade.
BIG SKY PACKAGING's ability to manage the production of components across more than 50 factories worldwide played a crucial role in Bluemercury's growth trajectory. This expansive manufacturing network not only facilitated scalability but provided a robust and secure supply chain for Bluemercury's burgeoning product lines.
BIG SKY PACKAGING as an In-House Packaging Partner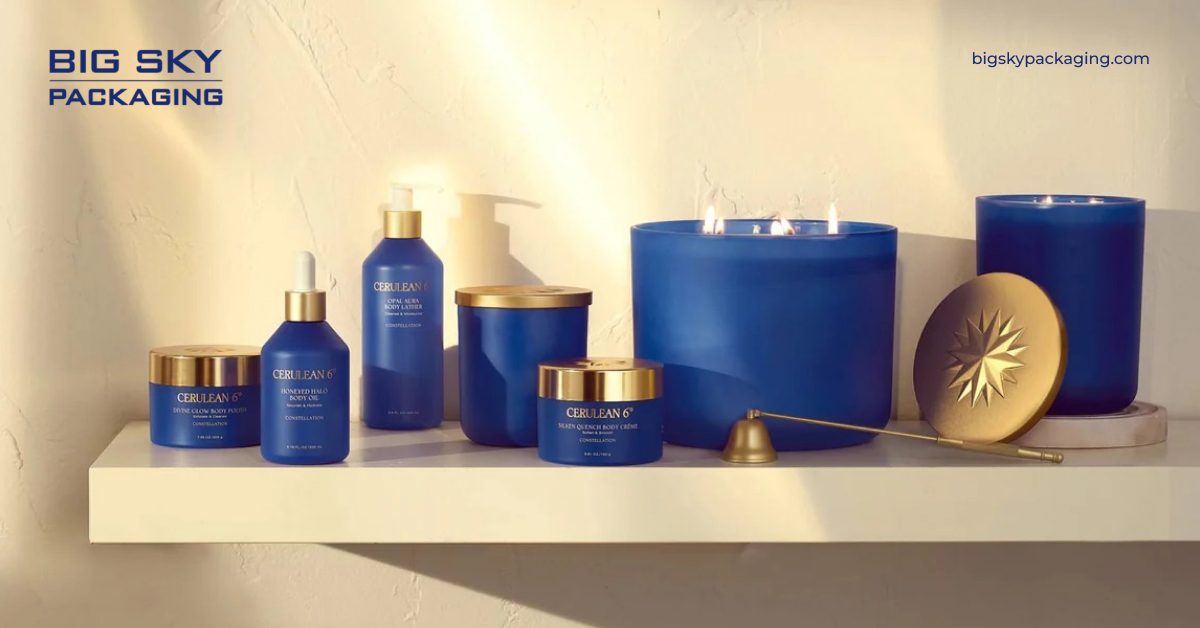 As Bluemercury expanded from approximately 20 stores in 2011 to close to 200 stores by 2023, the collaboration with BIG SKY PACKAGING evolved beyond a traditional client-vendor relationship. BIG SKY PACKAGING became an integral part of Bluemercury's operations, acting as their in-house packaging partner. This level of integration allowed Bluemercury's internal teams to concentrate on brand building and marketing, confident in the knowledge that BIG SKY PACKAGING had the packaging development aspect covered.
The partnership extended beyond the creation of custom tools to include the utilization of customized stock tools. BIG SKY PACKAGING's adaptability to both bespoke and stock solutions showcased its flexibility in meeting Bluemercury's diverse packaging needs. This collaborative model, where BIG SKY PACKAGING is seamlessly integrated with Bluemercury's brand ownership and marketing, is a testament to the depth of the partnership.

The Cerulean 6 Project: A Showcase of Collaboration
The launch of Cerulean 6 presented a unique challenge and opportunity. Bluemercury sought to create a stunning collection of personal care products that not only met the highest standards of quality but also reflected the brand's ethos. BIG SKY PACKAGING played a key role in developing a range of packaging components for Cerulean 6, combining both stock and custom-engineered solutions.
Customized Excellence
For Cerulean 6, BIG SKY PACKAGING went beyond the ordinary by creating 100% custom tools for specific packaging requirements. This bespoke approach ensured that Cerulean 6's packaging was not only functional but also aligned perfectly with the brand's identity. The collaboration between BIG SKY PACKAGING and Bluemercury's creative teams resulted in packaging that was as unique and exceptional as the cosmetics it housed.
Strategic Use of Stock Components
Recognizing the need for efficiency and timely launches, BIG SKY PACKAGING strategically incorporated stock packaging components where feasible. This approach allowed for quick production without compromising on the visual appeal and quality of the final product. The fusion of custom and stock components contributed to the cohesiveness of the Cerulean 6 collection, providing a seamless and delightful experience for consumers.
Scalability and Flexibility: A Cornerstone of Success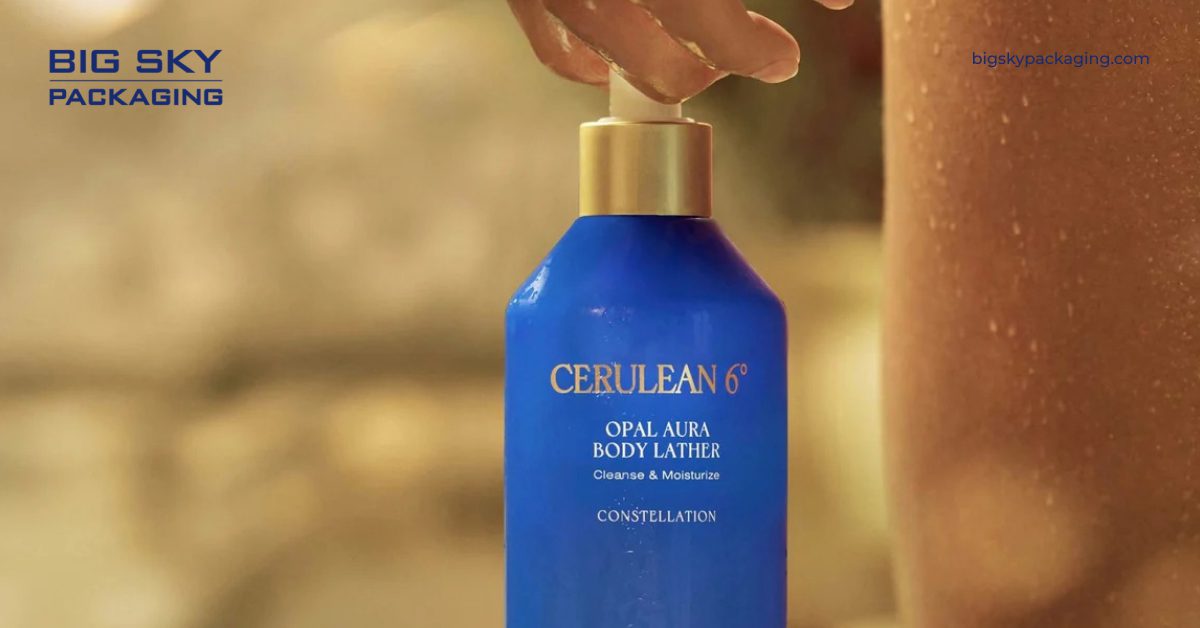 The growth trajectory of Bluemercury, from 8 SKUs to over 500 SKUs and from 20 stores to close to 200, exemplifies the scalability and flexibility that BIG SKY PACKAGING brings to the table. BIG SKY PACKAGING's ability to manufacture diverse components globally ensures that brands can navigate the complexities of the beauty industry with confidence. The Cerulean 6 project showcases how BIG SKY PACKAGING's expertise can adapt to the evolving needs of a brand, delivering packaging solutions that are not just containers but integral elements of the brand's narrative.

In the dynamic landscape of beauty, the collaboration between Bluemercury and BIG SKY PACKAGING stands as a shining example of what can be achieved through strategic partnerships. As Bluemercury continues to redefine beauty standards and expand its reach, BIG SKY PACKAGING remains a pillar of support, exemplifying the power of collaboration, innovation, and scalability in driving brand success. The journey from 8 SKUs to over 500 and from 20 stores to close to 200 is not just Bluemercury's success story; it's a testament to the synergy between visionaries and their packaging partners at BIG SKY PACKAGING.