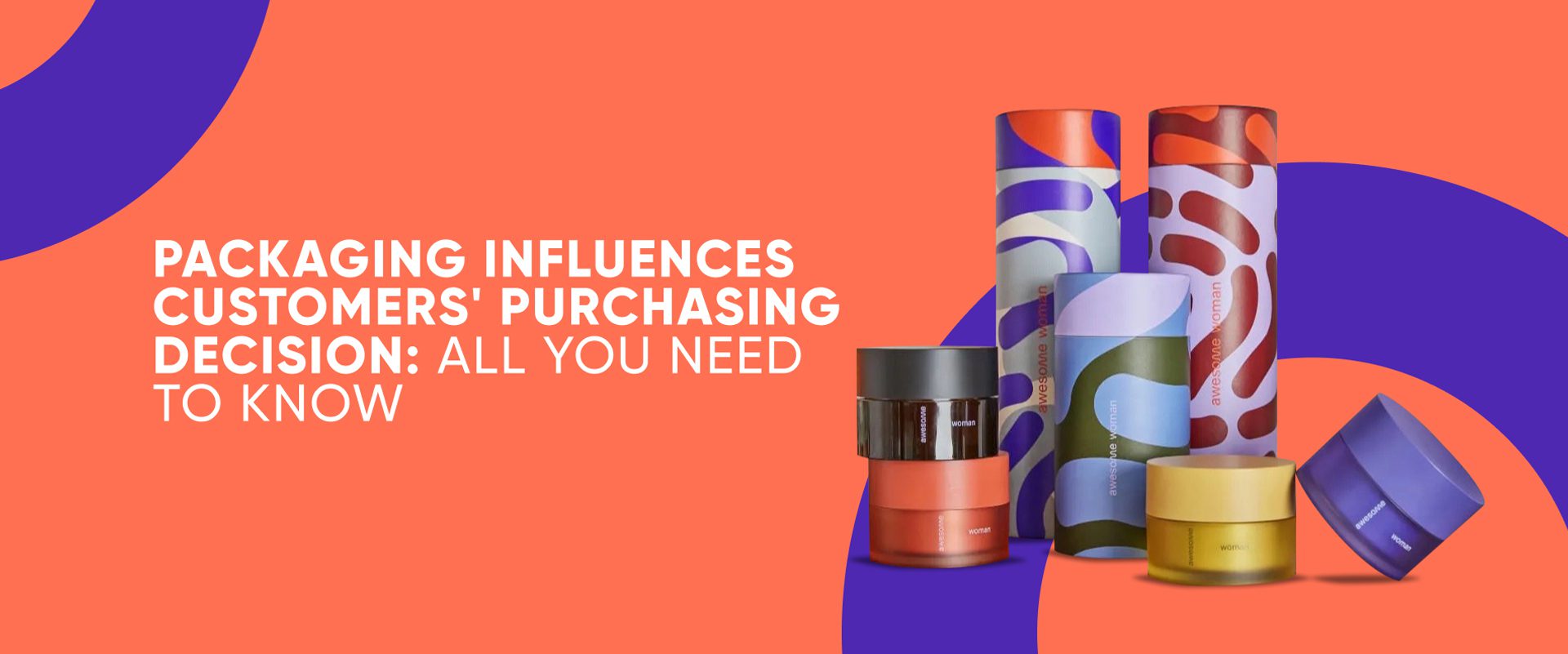 Packaging Influences Customers' Purchasing Decision: All You Need To Know
If you are designing your product's packaging, you must focus on the factors that can easily affect your target audience's behavior. Read!
Product packaging is not only defined as an ordinary box in which we keep the product during shipping. However, nowadays, packaging is used by businesses as an asset to promote sales. This is the reason packaging engineers go the extra mile and create effective solutions that can capture the attention of potential customers while conveying the product's worth at the first point of contact.
It can be said that packaging a product has emerged as a paramount marketing tool that also helps influence the behavior of customers.
That's why most brand nowadays works on creating the most attractive, unique, and eye-catchy packaging that affects every aspect of consumers' behavior.
Hence, it is vital to know the factors of the packaging that can influence a customer's behavior smoothly and easily. Dive in to find out!
What Packaging Factors Influence Customers?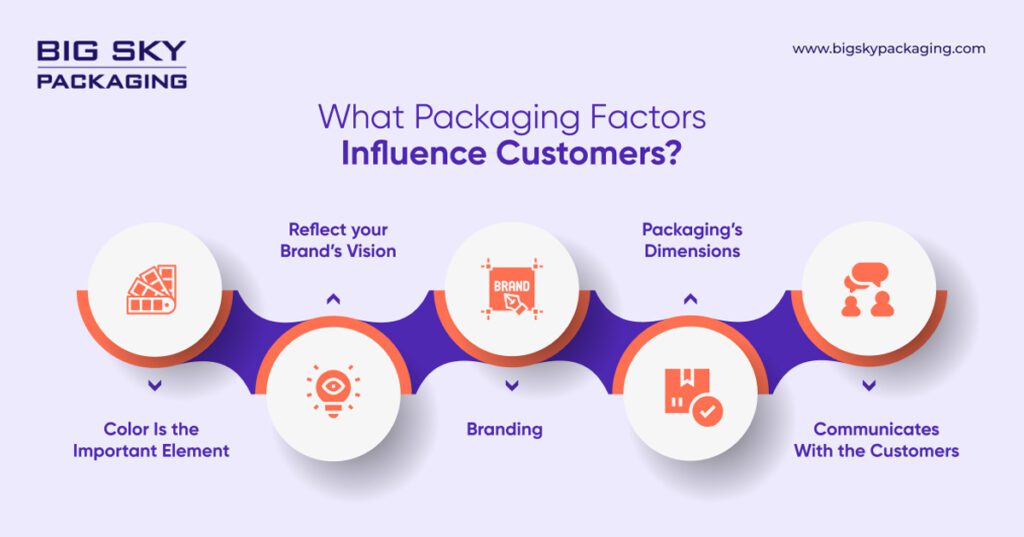 Color Is the Important Element
The color of product packaging holds a significant influence over a potential customer's decision-making process. The reason is various hues can elicit various emotions and serve as attention-grabbers. Research indicates that within the first 90 seconds of seeing a product, a customer's decision to purchase is heavily influenced by color, with 62 to 90 percent of this judgment is based solely on color.
So, when it comes to designing product packaging, ensure to choose the apt colors according to your target audience; the choice of colors is crucial as they can evoke sentiments related to the product. By utilizing colors effectively, a product's packaging can effectively communicate its identity and set the appropriate tone or mood for potential customers.
Reflect your Brand's Vision
Consumers are increasingly inclined toward making informed and ethical shopping decisions, and it is crucial for brands to convey their values and vision to customers; product packaging is the best way to do that. The rising awareness of issues such as product transparency, ethical sourcing, and environmental sustainability has prompted consumers to support brands that align with their values. Including labels and certifications on product packaging can demonstrate a brand's commitment to these causes.
It is seen that most customers prefer sustainable and eco-friendly packaging as it can significantly reinforce the brand's dedication to environmental issues. A survey revealed that consumers are willing to purchase products with less wasteful and more environmentally friendly packaging.
Packaging plays a significant role in developing brand loyalty among consumers, as recognizable brand names and packaging styles create attraction through their colors, symbols, or packaging types. Creating a distinct packaging style for product lines or groups makes it easy for customers to recognize the brand in any retail environment. This is crucial as there are many options available both online and in traditional retail channels.
To effectively brand and package products, it is essential to consider elements such as quality, design, size, color, and innovation. When compared to other brands and products within the same category, packaging that stands out will be more noticeable and create a sense of attraction and curiosity among customers, giving the brand a competitive edge. Packaging design companies are aware of this and tailor the end product to meet the criteria that are most important for the brand's market position.
When it comes to the dimensions like the shape or size of the product's packaging, there isn't a one-size-fits-all solution. It depends on various factors, including the size of the product and the target audience. For instance, kids may find certain shapes more appealing, while adults might have different preferences. Therefore, it's crucial to understand the expectations of your target audience before deciding on the packaging's shape and size.
Communicates With the Customers
Your product packaging acts as a direct line of communication with your customers. Therefore, the design and information printed on it should provide an introduction to the product and preempt any potential questions. Including additional details on the product label, such as specifications, product details, and USPs, can significantly impact consumer behavior. These critical pieces of information enable buyers to make informed decisions about whether the product meets their needs. Moreover, including this information can help enhance your brand's reputation and create a sense of trust between you and your customers.
Conclusion: Leave a Better First Impression
Are you all happy to learn the factors that can make or break your packaging in the market? Well, product packaging has a significant impact on consumer behavior, as we tend to make instant judgments based on appearances when shopping. The visual appeal of a product's packaging can instantly catch our attention and pique our interest.
If you're looking for an iconic packaging solution, consider working with BIG SKY PACKAGING. We offer a range of options that can help your product stand out on the shelves. Reach our expert product engineers to explore our offerings, and feel free to ask your heart out if you have any questions or need further assistance. We are happy to help you!
Let's Create Distinctive Packaging For Your Brand…