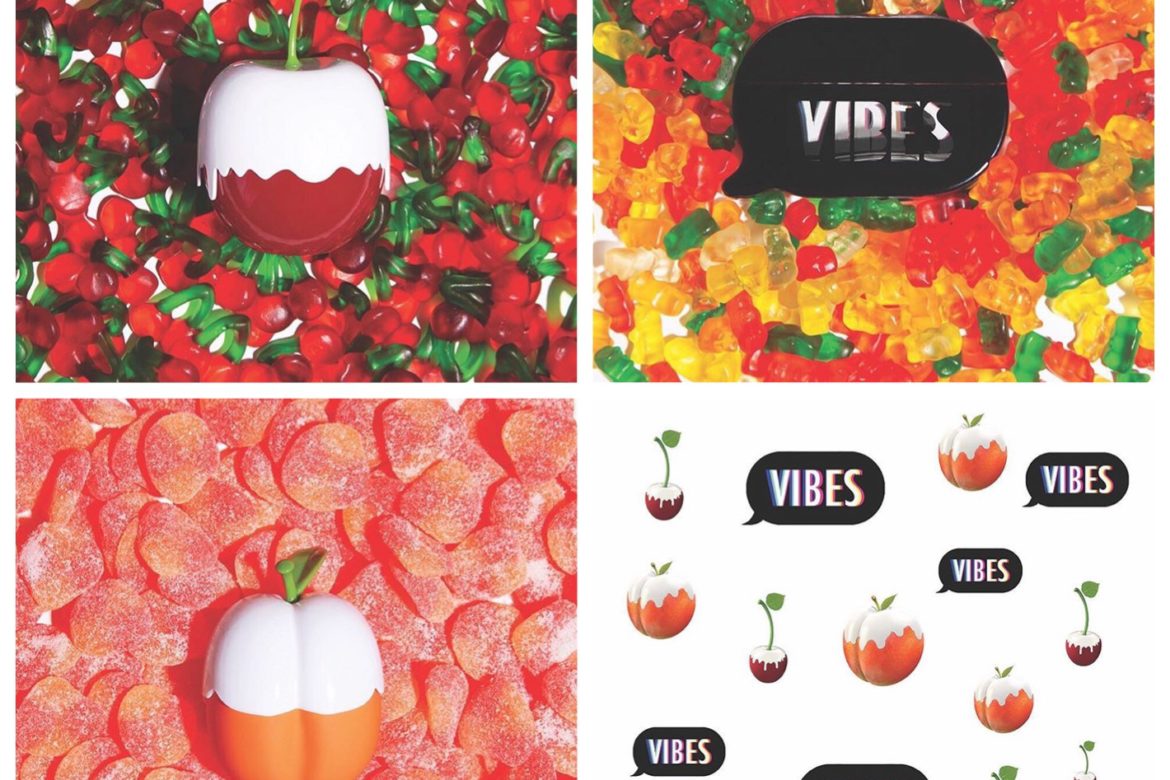 KKW Kimoji by Kim Kardashian
Vibes, Peachy, and Cherry are the newest scents from her KKW Fragrance brand, following the launches of KKW Crystal Gardenia, Kimoji Hearts (Sold Out), and KKW Body earlier this year.
The three new scents first dropped at Kim Kardashian's KKW Beauty pop-up at the Westfield Century City mall on July 14th, and online at kkwfragrance.com on July 17 at 3 p.m. Eastern Standard Time.
Cherry is the smell of sweet temptation… a deliciously composed fragrance featuring juicy red cherry, luscious raspberry, and sweet strawberry paired with romantic cherry blossom and gardenia petals.. the base lures you with the innocence of vanilla, woods, and musk.
Peach opens with fresh, juicy nectarine and velvety shades of peach for a mouthwatering sensation, while jasmine petals and peach blossom add to this delicious composition… its creamy base consists of sandalwood, creamy vanilla, and musk.
Vibes is a joyful, irresistible, and lively fragrance with sparkling bright notes of bergamot that will bring a smile to your face; apple blossom, peony, and fresh jasmine radiate with sheer happiness. the finish offers cedar wood, sun-kissed amber, and musk to complete the happy vibe.
BIG SKY PACKAGING: Engineering and production of all fragrance glass, custom closures, and customized decoration for surface color, texture, and visual enhancement.
Congratulations to our friends at KKW Fragrance for the continued success!