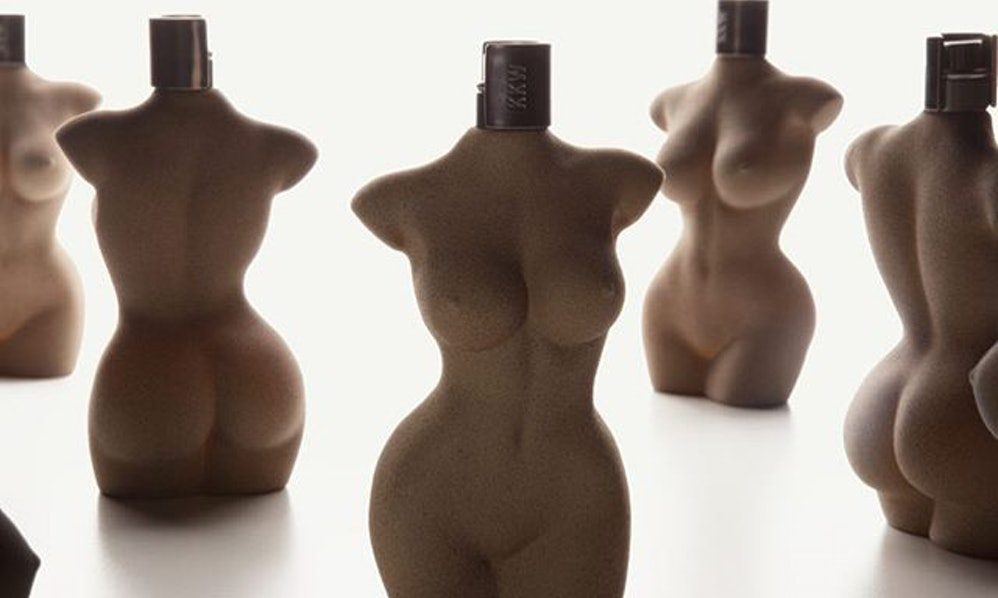 "Body" by Kim Kardashian
Kim Kardashian first added custom fragrance to her repertoire in 2009, when she released a namesake perfume that smelled of gardenia, tuberose, and jasmine. KKW Fragrance has since released a crystal-inspired trio of scents (Crystal Gardenia, Crystal Gardenia Citrus, and Crystal Gardenia Oud) and in February, launched three Valentine's-Day themed Kimoji Hearts perfumes (Bae, Ride Or Die, and BFF) under the KKW Fragrance brand name. However, her latest release, KKW Body is by far the most buzzed about. From the anatomically correct copy of Kim's torso to the summer-inspired scent, has been the subject of controversy since the KKW Beauty mogul first started showing it off.
Bright, energetic bergamot embracing a burst of juicy peach nectar. In the heart, the rich lusciousness of jasmine sambac meets the fresh beauty of the rose. Ylang Ylang from Moheli lends texture and depth the o the body that eventually dries to a rich hand luxurious base of skin woods and musk that keeps the narcotic effect alive for hours.
BIG SKY PACKAGING: Engineering and production of fragrance glass, customized sandstone spray for surface color and texture, custom collar clip and pump.
Congratulations to our friends at KKW Fragrance for the continued success!