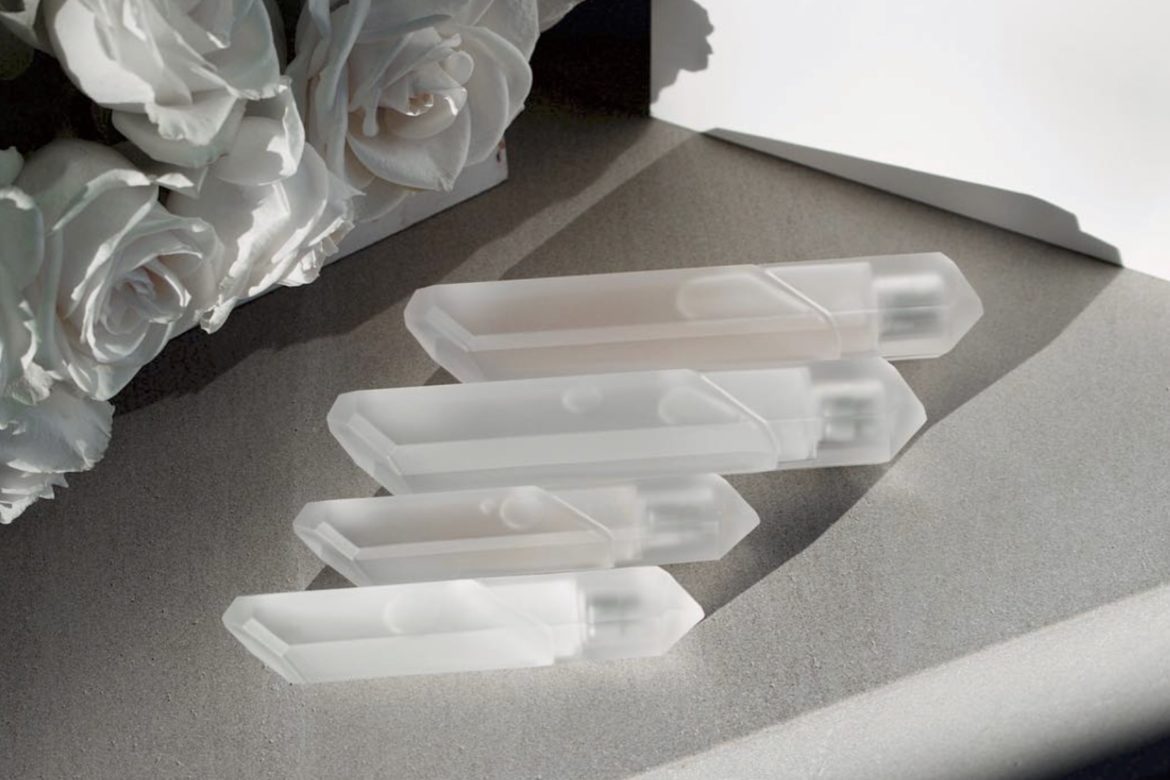 Kim Kardashian Fragrance
For more than a year BIG SKY PACKAGING worked intensely with the KKW Fragrance team in the development of truly iconic packaging that encapsulates the brand's core identity, as well as stimulates personal memories and inspiration. BIG SKY PACKAGING created 100% custom fragrance glass and closures, each designed with unique facets engineered to function flawlessly together and deliver the message of clarity and healing.
Crystals have truly never had a better publicist. The KKW fragrance arrives floating on a bed of them in a cloud-colored box, and it feels a little like old-school Kim; some bells and whistles mixed with a serene, almost clinical feeling. Kardashian sees the signature Crystal Gardenia scent as a little more sensual than the other two and good for nights out, but really, she says, it's about healing. "This to me is about having positive vibes, positive energy," she said in an episode of the show filmed during the project's development. "Nothing about sexy. I've done that for every other fragrance. I think this is about—straight to the point, like, healing, clarity."
KKW Crystal Gardenia, Crystal Gardenia Citrus, Crystal Gardenia Oud, from $35, kkwfragrance.com, and Violet Grey (in-store).