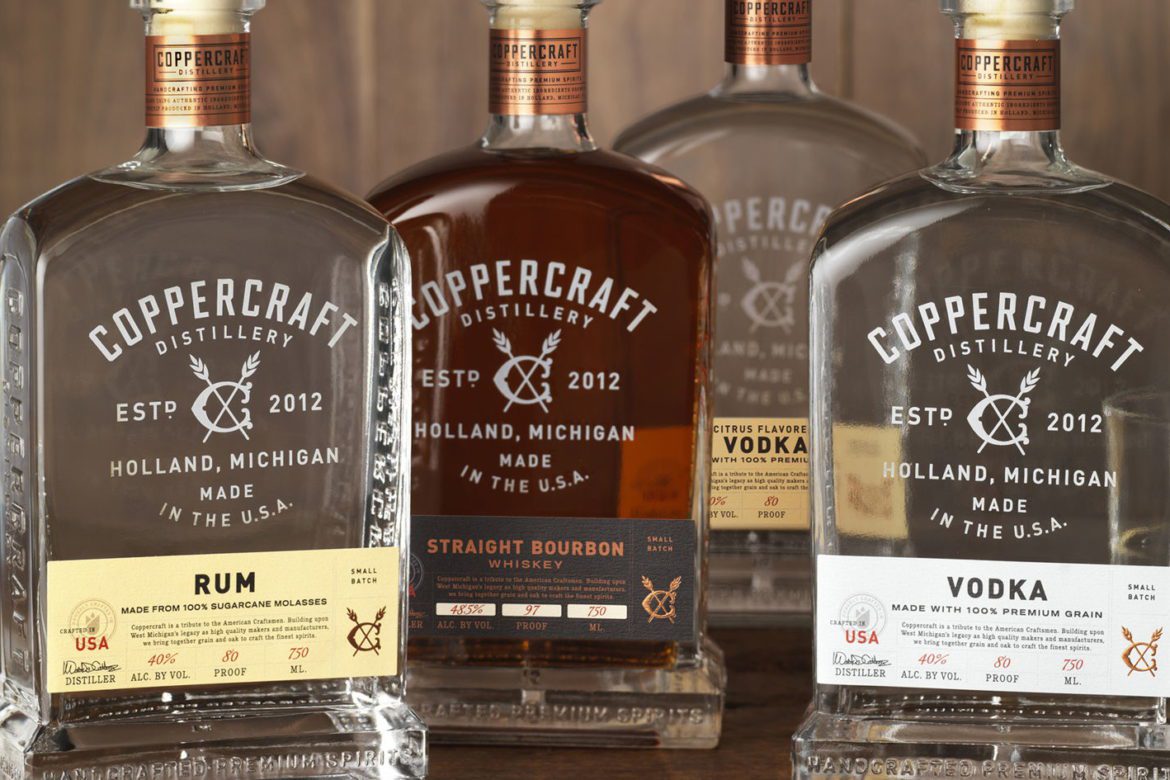 Custom Spirits by Coppercraft Distillery | Holland, MI
The Coppercraft Custom Spirit Legacy Continues
Handcrafting premium spirits begins with iconic spirits packaging, and authentic ingredients, distilled and aged in the traditional manner…. otherwise known as "The Coppercraft Way" in Holland, Michigan.
Coppercraft Distillery wants you to think about Western Michigan when you think about liquor. The Coppercraft team continually strives to "produce the finest blended American craft whiskeys." It's very ambitious for a distillery — but very achievable — that was founded in 2012, and was purchased by the DeVos family in 2016.
To expand the Coppercraft offerings, the team has partnered with acclaimed Master Blender, Nancy Fraley, who has incorporated traditional cognac methods to help us create our new selection of American Craft Blended Whiskies, which delivers the best, hand-crafted aged bourbons and rye into a bottle.
The common Coppercraft goal is to create a legacy that embraces hard work and celebrates our community of family and friends.
Custom Spirit Packaging by BIG SKY PACKAGING.