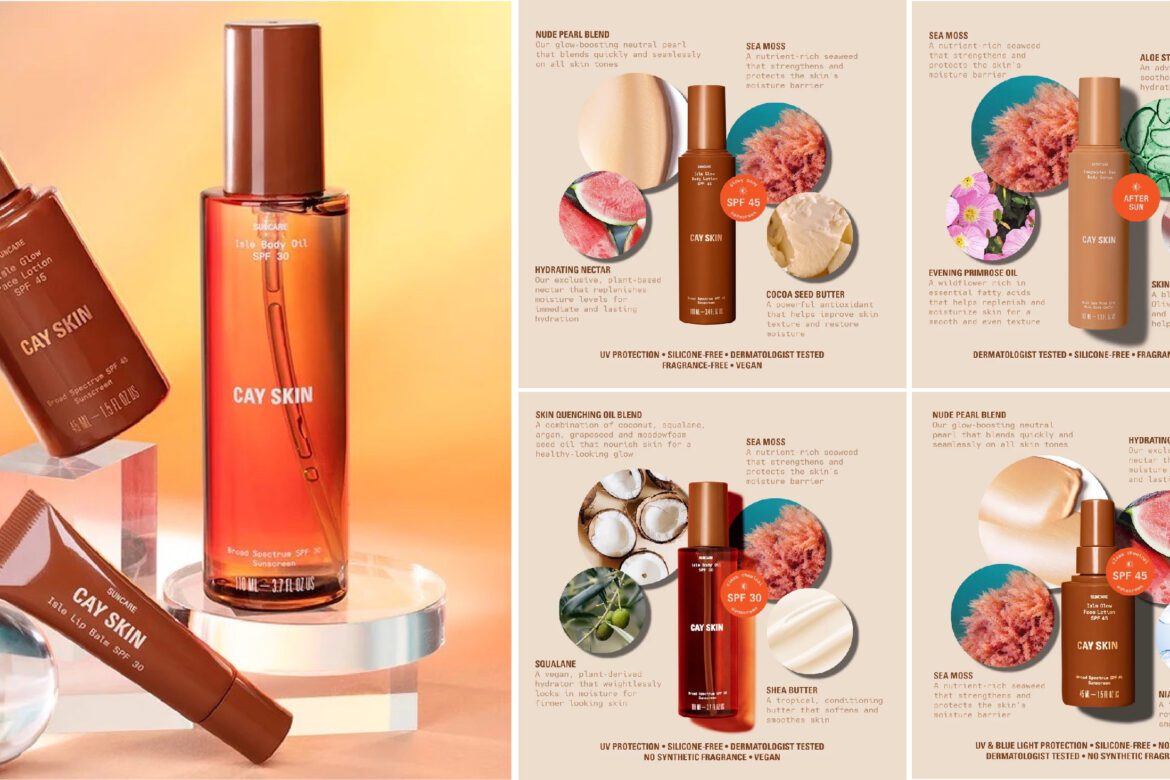 Cay Skincare | Winnie Harlow
SUPERMODEL WINNIE HARLOW LAUNCHED A SUN CARE BRAND CAY SKINCARE TO PROTECT YOUR SKIN.
Fashion model Winnie Harlow rose to fame after participating as a contestant in the 21st season of America's Next Top Model. Her inspiration for Cay Skin came from her experience getting sunburn and sun damage from an outdoor photoshoot in 2018. The model entrepreneur has vitiligo, a "disease that causes loss of skin color in patches," according to the Mayo clinic. Cay Skin's site states that Harlow experienced a permanent change in her vitiligo after receiving the sunburn, which led to her wanting to create "better-for-you skincare and suncare protection." The brand aims for its products to "keep all skin tones glowing and protected throughout the year."Contact BIG SKY PACKAGING today and see how we can help build your brand.
Focus on building your brand, not your packaging.