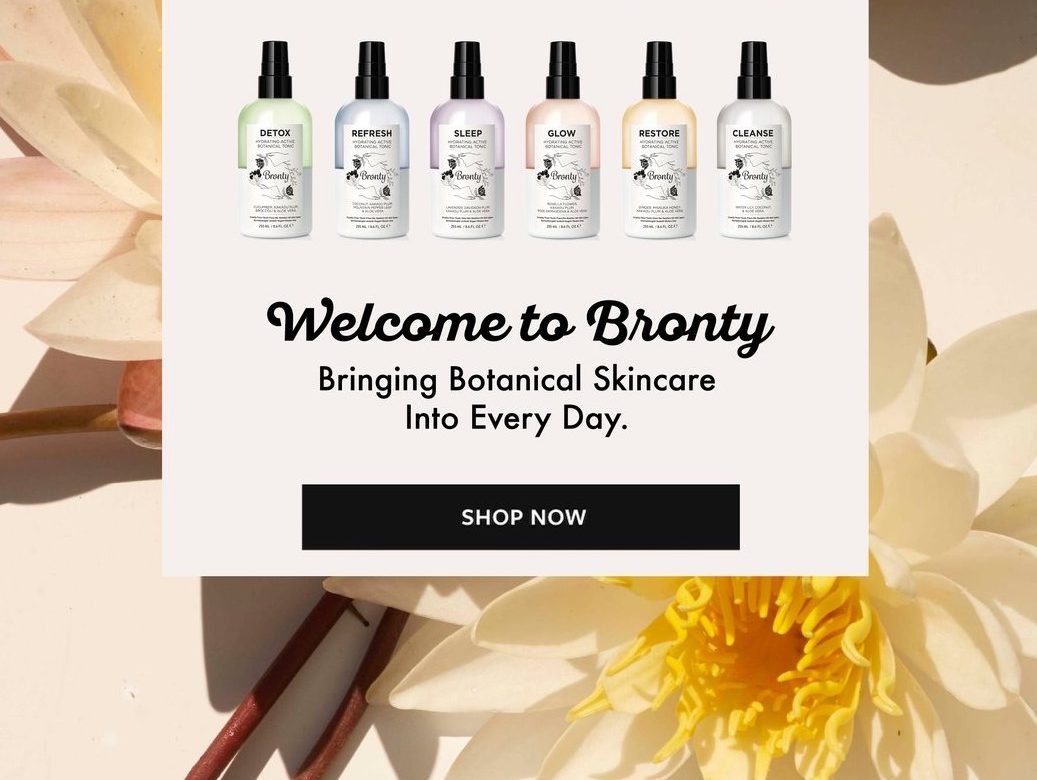 Bronty Beauty | A Customized Stock Packaging Success
BIG SKY PACKAGING is delighted to announce the launch of Bronty Beauty, a collection of breakthrough products using cellular extraction.
Bronty Beauty products draw on the brilliance of nature's design; understanding how compounds are stored, nutrient transport systems, cellular composition, plant mechanisms, and the influence of environmental stressors, to innovate a process that respects bio-mimics mechanisms tried and tested by nature over billions of years.
In addition, the Bronty Beauty approach is superior to past processes of maceration and percolation that have degraded and compromised the natural molecules within the cell.
The BIG SKY PACKAGING team worked intimately with the Bronty Beauty team throughout the packaging development. From package engineering, form, material and decoration evaluation, COG analysis, and production management to transport and shipping of final packaging.
Visit Bronty Beauty for more information on the people, products, and pricing!
All customized stock packaging solutions are provided by the BIG SKY PACKAGING team / NYC.