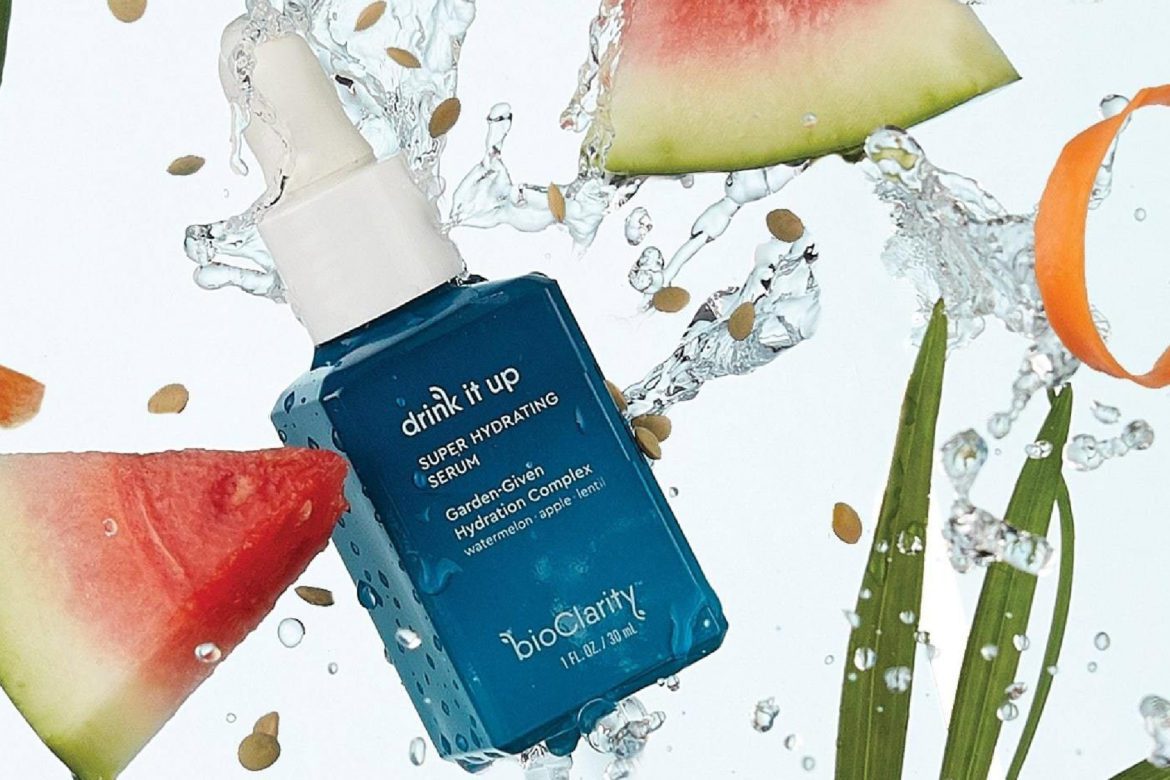 Bioclarity | Drink It Up
One of the best-known, direct-to-consumer acne-fighting brands is ProActiv, which has been endorsed by celebrities ranging from Justin Bieber to Jessica Simpson. But this well-known brand is getting competition from start-ups such as bioClarity, which is appealing to a younger clientele by offering a green acne fighting solutions as well as an expanded plant-based skincare range. Here's a closer look at BioClarity, how the system works and is it right for you?
BioClarity launched in 2016, with the idea of offering a plant-based solution to fighting acne. According to the company, the products are meant to appeal to millennial and Gen Z customers who are health conscious and focused on wellness. Since the debut of its Clear Skin Routine, bioClarity has expanded to offer a whole skincare line of plant-based skincare products.
BioClarity products are formulated with plants and botanicals, andthe signature ingredient is the brand's patented Floralux, a type of chlorophyll that is an antioxidant and is meant to reduce redness as well as minimize the appearance of pores. Accessibility is a big part of the BioClarity ethos, so the products are affordable and the regimens are streamlined. All bioClarity products are vegan, cruelty-free and made without parabens, sulfates and phthalates. The product hashtag is #powerofgreen and many of the products are bright green, due to the cholorophyll.
BioClarity offers three skincare routines based on different skin types, along with individual products such as a mask, serum, body wash and a beauty supplement. Here's a breakdown.
BioClarity Clean Skin Routine- Designed for acne prone skin, the Clean Skin Routine includes three products- a cleanser and two gels- and is meant to be used twice a day. The products are Keeping it Clean, a foaming cleanser that helps detox the skin, and Complexion Perfection, an exfoliating gel that contains salicylic acid. The third product is the Power of Green, a chlorophyll based gel that protects and nourishes the skin.
BioClarity Essentials Routine- This regimen is suited for normal to oily skin. The trio of products includes the Keeping it Clean foaming cleanser and the Power of Green chlorophyll gel, as well as Skin Smoothie, a moisturizing blend of Floralux, argan, olive, ceramides, licorice root, jojoba and shea.
BioClarity Ultra Calming Routine- The Ultra Calming trio is meant for anyone looking to soothe red, inflamed skin and is best for oily complexions. In addition to the Keeping it Clean cleanser, this system includes the Ultracalming Serum to calm skin, as well as the hydrating Skin Smoothie.
BioClarity products are affordable and in line with drugstore prices. The three different routines come in mini and full sizes. The mini kits range from $39.95 – $41.95 while the full sized kits range from $56.95 to $59.95. The products are also sold individually, and the Dewy Dew is $19.95, the supplements are $32.95 and the Hydrating Masque is $24.95. The Cleanse face wash is $9.95 for a mini, and the Eye Will Chill depuffing gel is $24.95.