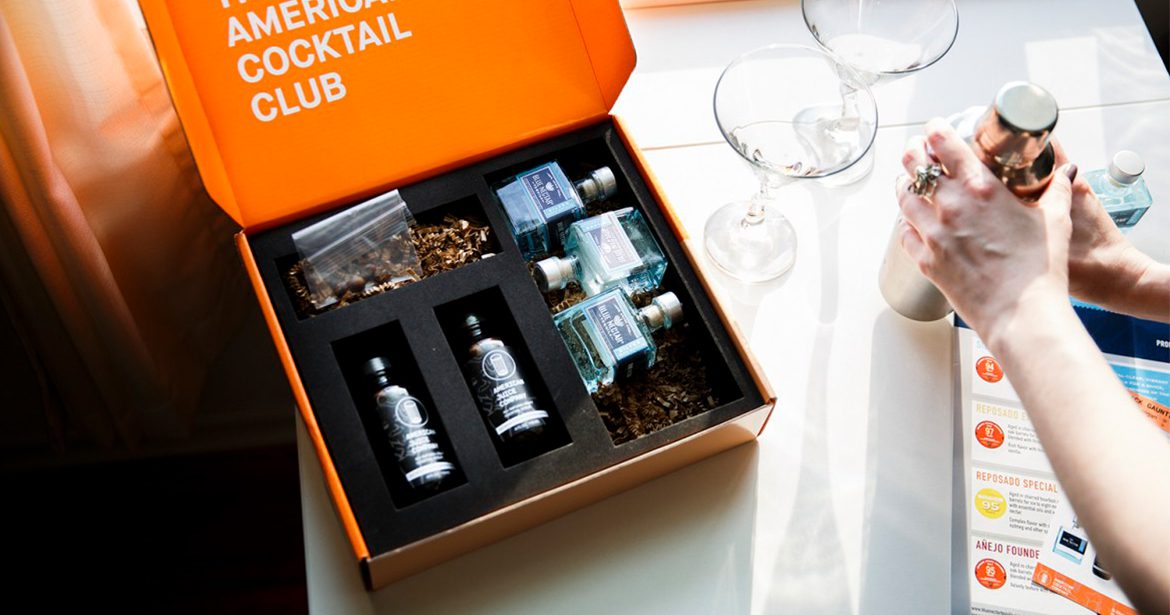 American Cocktail Club | Spirit Subscription Packaging
This brilliant e-commerce packaging concept by American Cocktail Club is a monthly subscription box that sends you everything you need to make 4 servings of a world-class cocktail. Each custom box is hand curated by the country's most incredible mixologists using all-natural mixers from American Juice Company, giving the consumer a custom cocktail experience with every delivery. All components and ingredients for your masterpiece are nested securely in our signature orange custom spirit packaging, for guaranteed quality upon arrival at your doorstep.
Choose the everything but booze box for $34.99 monthly or the everything box which contains booze for $44.99.
Custom Spirit Packaging by BIG SKY PACKAGING.