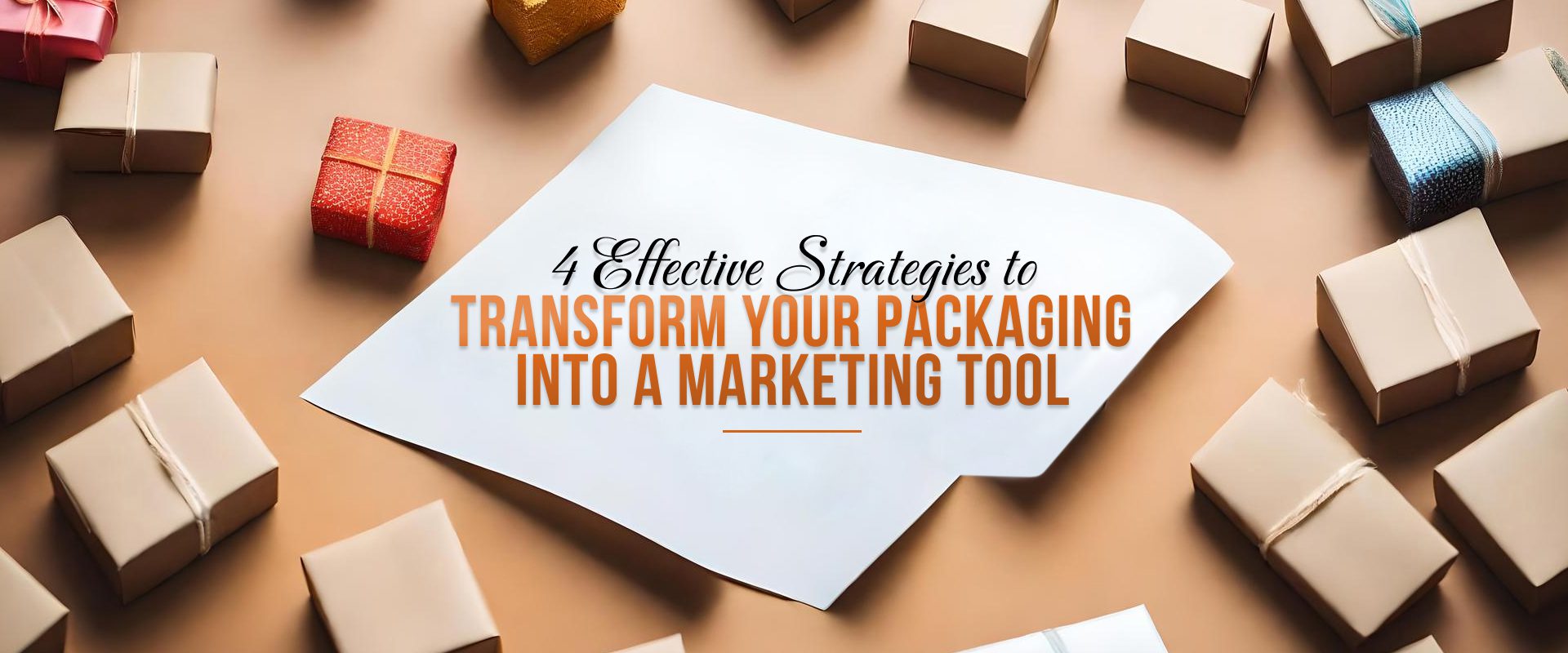 4 Effective Strategies to Transform Your Packaging into a Marketing Tool
Are you ready to take your brand's marketing to new heights? Dive into these innovative strategies and unlock marketing magic using your product's packaging that will leave your consumers spellbound!
While the term "pack-vertising" may have been around for a while, its relevance in the industry remains steadfast. Packaging, often overlooked as a marketing tool, is, in fact, a powerful advertisement for your brand. In a world, where relationships and professionalism matter, the importance of packaging cannot be overstated. It transcends mere product protection; it's the canvas upon which indelible brand impressions are painted, an eloquent storyteller who whispers your brand's ethos with each unwrapping. In this blog, we'll explore the vital role packaging plays in marketing and present 4 effective strategies to harness its potential for business success.
4 Ways to Elevate Your Packaging as a Marketing Tool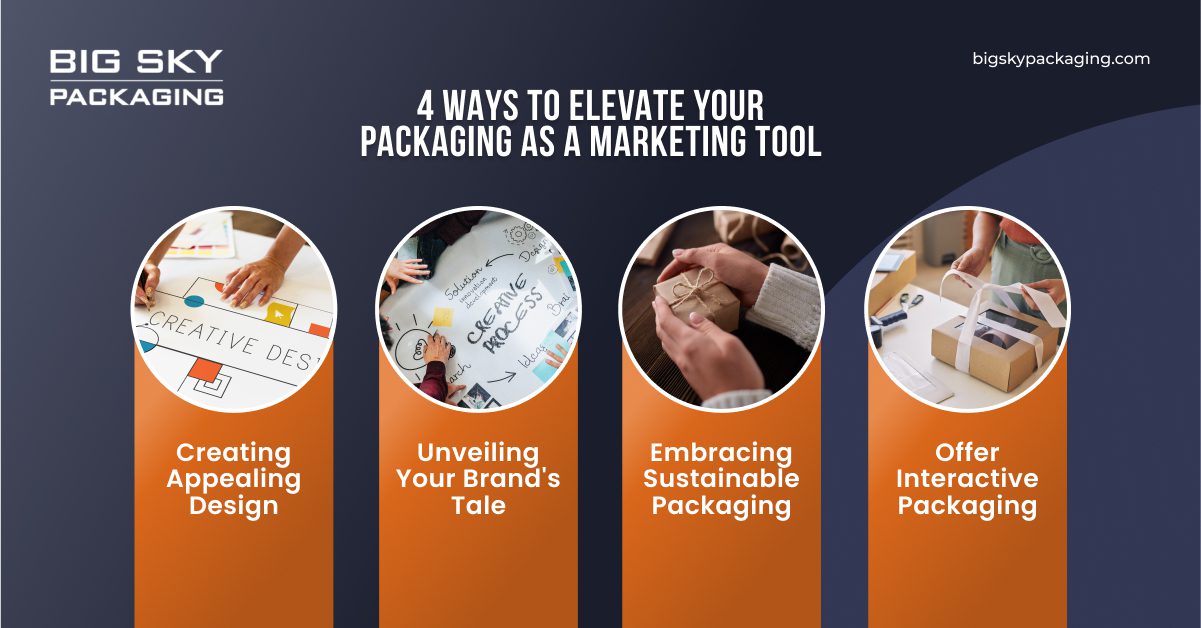 Creating Appealing Design: The Art of Lasting Impressions
Aesthetics wield a remarkable power and this fact is undeniable. Visual appeal isn't just about catching the eye; it's about etching your brand into memory. When your packaging is a work of art, it becomes a statement, a conversation starter, and a catalyst for brand loyalty.
Consistency in packaging design is the cornerstone of this artistry. A harmonious blend of color schemes, fonts, and imagery cultivates brand recognition and trust. It tells your consumers that your brand is not just dependable but also distinguished.
Numerous companies have harnessed the magic of marketing design.
Remember, first impressions aren't just important; they're the seeds of lasting relationships.
Unveiling Your Brand's Tale: The Power of Narrative Packaging
Incorporating brand storytelling into packaging is not merely a trend; it's a strategic imperative in the marketing landscape. Your packaging should be more than a container; it should be a captivating chapter in your brand's story.
A compelling narrative etched into your packaging can set your products apart in a crowded marketplace. It forges an emotional connection with consumers, making your offerings memorable and distinct. It's the difference between being just another supplier and becoming a trusted partner.
To effectively convey your brand's values and mission through packaging, consider subtle yet impactful elements. Your packaging becomes a tangible embodiment of your brand's identity, fostering trust and loyalty among your consumers.
Embracing Sustainable Packaging: A Win-Win for Brand & Consumers
The surging significance of eco-friendly packaging cannot be overstated. In an era where sustainability is no longer a buzzword but a collective ethos, businesses that prioritize eco-consciousness gain a competitive edge.
Sustainability seamlessly aligns with the values of customers who increasingly demand responsible business practices. Eco-friendly packaging reflects a commitment to reducing environmental impact, a core concern for modern enterprises aiming to minimize their carbon footprint.
Choosing sustainable materials and practices not only serves the planet but also your bottom line. It leads to cost savings via reduced waste and improved brand reputation. Moreover, sustainable packaging resonates with consumers, instilling trust and favorability, ultimately translating into stronger relationships and, ultimately, business success. It's a choice that benefits not only our world but also your company's future.
Offer Interactive Packaging: A Pathway to Engaged
Interactive packaging is a game-changer, offering a multitude of benefits that go beyond traditional packaging solutions. By tailoring packaging to specific needs, companies can deliver a personalized and memorable experience to their users. This customization fosters a sense of importance and value, ultimately strengthening the partnership.
Personalization is a mighty tool for enhancing customer loyalty and brand perception. When customers receive customized packaging, it indicates a deep understanding of their requirements, develops trust, and showcases a commitment to their success. In turn, this not only facilitates repeat business but also sparks positive word-of-mouth referrals, as satisfied customers become brand advocates. Interactive packaging transforms every interaction into an opportunity to solidify relationships, making it an invaluable strategy for companies looking to stand out and thrive in a competitive landscape.
So why wait?
As we know this is the era where packaging serves as a canvas for conveying brand values and forging connections, it's time to invest in innovative packaging solutions and stand out.
We at BIG SKY PACKAGING offer tailor-made packaging solutions that blend artistry with practicality and champion sustainability. Our packaging engineers bring expertise and commitment to the table that help businesses carve a distinctive path towards a future where packaging isn't just functional but a declaration of unwavering commitment to the planet and brand excellence. Reach out to us for a remarkable packaging experience and redefine your brand's packaging narrative.
Let your packaging weave marketing spells like never before!