Who We Are
We are a team of dedicated, result-oriented, packaging experts with more than 30 years of industry experience that translates into our work. Whether you require a personalized stock packaging solution, or 100% custom packaging for your brand, our team can deliver you the most unique, innovative, and attractive packaging solutions while keeping in mind your budget, quality standards, and lead-times.
What Sets Us Apart
At BIG SKY PACKAGING, we believe in making a difference! As your in-house packaging team, here's what sets us apart from the rest:





Creative Solutions
We evaluate every aspect of packaging concepts for your brand. From package engineering, material, decoration, product usage through filling and pack-out. We create product packaging that truly elevates your brand!
Technical Expertise
Whether you have a technically complex product packaging concept or customized stock product packaging, our experts engineer meticulously crafted packaging for all of it!
Competitive Pricing
Get upfront, competitive pricing for our custom packaging designs, or customized stock packaging without any hidden fee or cost!
Global Supply
From Soho to Sonoma, no matter where you are, we will deliver you iconic packaging solutions through our global manufacturing capabilities.
Professional Service & Support
Get unparalleled packaging solutions & support from our dedicated team of packaging experts!
Guaranteed Quality
If we engineer it, we guarantee it. Our team of industry experts make sure that our packaging solutions are delivered as designed, so as to ensure delivery of top-notch quality products.
What Our Customers Said About Us
At Big Sky Packaging, we love helping our customers turn their vision for product packaging into reality! Here's what some of our customers have to say about our innovative packaging and customer service:

We have worked with the Big Sky Packaging Team for over 10 years now, and I have personally for the past 6 years and their partnership is truly invaluable. The level of service they provide, from helping ideate with their engineering team through to execution, shipping and delivery is the best in the business. Quality of their products, along with their people and level of customer service is what makes them so valuable!
Dara Busman
Senior Operations Manager – Bluemercury

Working with the team at Big Sky Packaging has been an absolute pleasure. They have been instrumental for our packaging needs and have provided a thoughtful approach throughout the process. We look forward to continuing our work with them. We highly recommend their services.
Yannick Girardo
General Manager – Seven Apart Vineyards

Big Sky Packaging is a pleasure to work with. Their creativity and "anything is possible" attitude aligned perfectly with our brand. The resulting finish product was better than we could have imagined.
Matthew C. Regan
Managing Director – Chateau Potelle / VGS

Through multiple projects at multiple companies, it has always been a pleasure to work with Big Sky Packaging. BIG SKY and the team there are timely, straight-forward, reliable, and always look for creative solutions. I would highly recommend them to anyone who needed packaging solutions.
Brandon Joldersma
Chief Operating Officer – Still Austin Whiskey Co.

Our experience with Big Sky Packaging over the last nine years has been outstanding. They understand our business model and our clients' needs. Their excellent customer care paired with superior packaging knowledge is amazing. Big Sky Packaging is a great partner for all your packaging needs.
Sharon Johnson
Chief Operating Officer – The Complete Package

Big Sky Packaging has been a valued added, extremely knowledgeable supplier of many different forms of packaging, who in almost all cases beats the competition. They have been a long-time, trusted partner for our brand.
Stuart Schultz
CEO – BeautyRx

Working with Big Sky has been one of the best decisions we've made. As a startup, we needed a packaging partner who was nimble, hands on, and deep in the details. Moreover, we needed someone we could trust. Big sky exceeded our expectations time and again with professionalism and a level of care that you don't often see.
Kristen Doyle
Founder / Owner – Pedestrian Project

Big Sky Packaging are at the very top of my list of partners to create with. Their attention to detail, speed and enthusiasm to innovate make creating unique packaging a joy. I could not recommend them enough and look forward to working with them again and again.
Rebecca O'Donnell
Creative Director / Founder – The Quiet Botanist

Through the years, we have built a trusted relationship with Big Sky Packaging as a go-to partner for packaging – including specialty gift boxes, bespoke closures, and custom glass bottles. They are quick to respond and tenaciously committed to finding the perfect packaging solutions that work within our client's budgets, captures our creative vision, and meets our tight timelines.
David Schuemann
Owner & Creative Principal – CF Napa Design & Branding

I found Big Sky after many months of trying to launch with a unique packaging concept for my rum. The BIG SKY team was able to make my ideas a reality when others could not, and help me get to market. I've been working with them for nearly 5 years now and couldn't be happier with their quality and service.
Graham Hegamyer
Founder – Frigate Rum Reserve

Big Sky has been a trusted partner of ours, at 12.29, for nearly 10 years. The team continues to educate us on the best packaging options and continually evaluates our designs for performance and cost. Their professionalism and partnership continues to add incredible value to our company.
Samantha Goldworm
Co-Founder & CMO
Awards & Certificates
The BIG SKY PACKAGING philosophy is simple; concentrate on the development of your brand equity, marketing, distribution and sales strategy.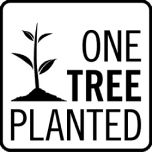 BSP has planted close to 1,000 trees
in 2022 with One Tree Planed, with projections to double that number in 2023.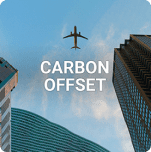 BSP has offset the carbon footprint of its doing business, with One Tree Planted, by negating the impact of building and employees for 2022.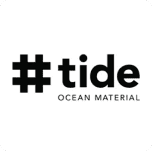 BSP is proud to support the use of ocean-bound plastics – you can use the marketing material found on the tide website provided.
News & Events
Stay updated with the latest news and events happening globally in the packaging industry!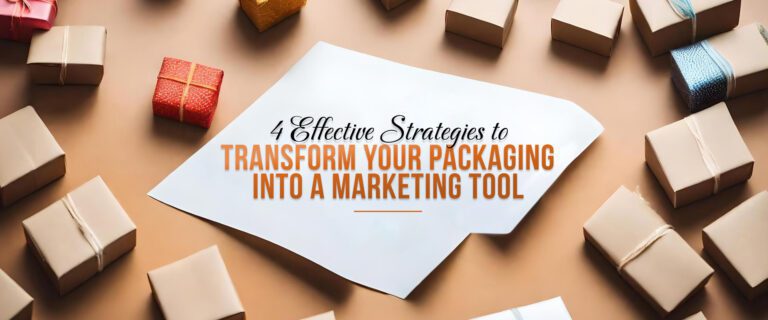 28 September, 2023
4 Effective Strategies to Transform Your Packaging into a Marketing Tool
Are you ready to take your brand's marketing to new heights? Dive into these innovative strategies and unlock marketing magic using your product's packaging that will leave your consumers spellbound! While the term "pack-vertising" may have been around for a while, its relevance in the industry remains steadfast. Packaging, often overlooked as a marketing tool, […]
Read More